4,600 kg of beautiful bream arrived in the iron waters
During the fall, the Vas County Association of Sport Fishing Associations successfully applied for the Hungarian National Fishing Association ÁPFE-V/4/2023. - In the "Introduction and reintroduction of standard and preferred native fish species" program. Thanks to the tender, MOHOSZ provides HUF 3,631,000 in support for autumn fishing, in addition to a net federal contribution of HUF 7,811,500.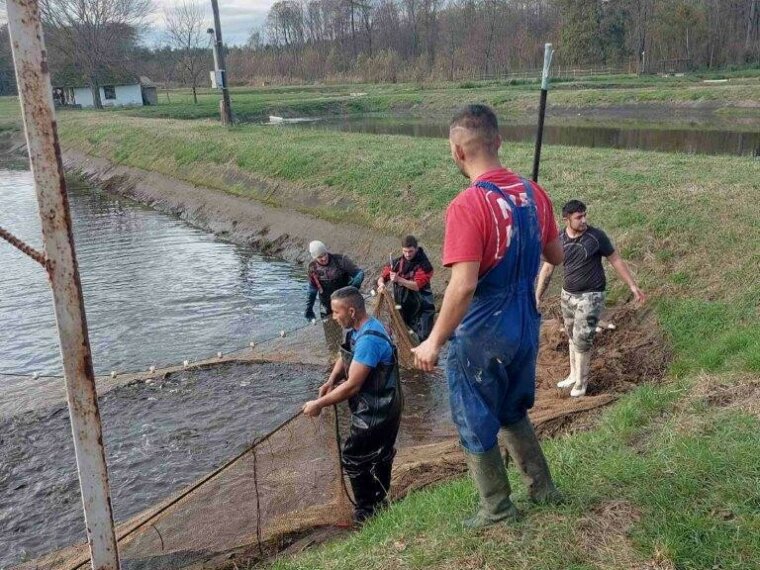 With the help of the support, on November 16, 2023, Togazda ZRT. The following amount of bream in excellent condition entered the waters of our Association from the Somogyapát lake unit:
| | |
| --- | --- |
| Water area | Weight (kg) |
| Lake Celldömölk | 400 |
| Lake Csánigi | 300 |
| Vasvári lakes | 300 |
| Píspökmolnári lake | 300 |
| Magyarszecsőd lake | 500 |
| Harsas Tó Máriaujfalu | 500 |
| Újperint lake | 400 |
| Szombathely lake | 400 |
| Szombathely Fishing Lake | 300 |
| Gencsapát fishing pond | 300 |
| Two border lake Kerka village | 300 |
| Hunting lake | 300 |
| Pinka stream + Pinka backwater | 300 |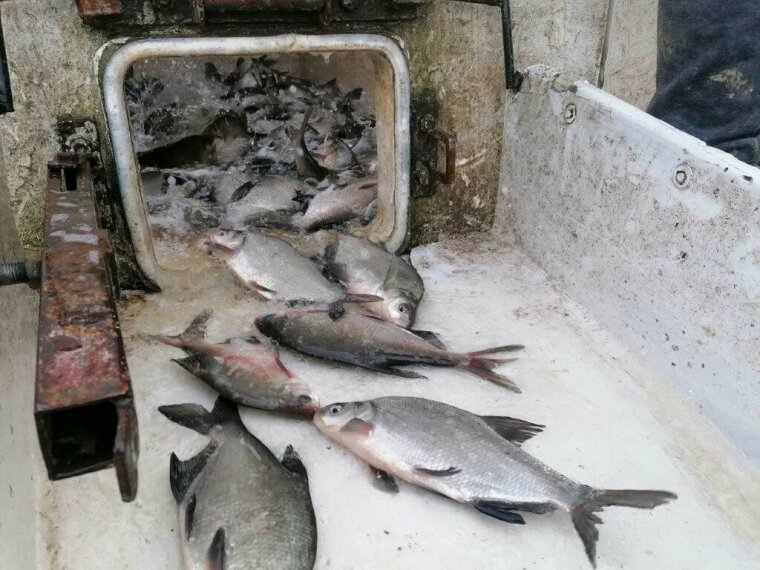 The installation of the Celldömölki lake is partly carried out by the local Lokomotiv HPP. was realized with the support of In addition, 50 kg of two-year-old perch in excellent condition were placed in Újperint I. no. on mine lake, and 100 kg on Szombathely Csónakázó lake. The Újperint I. no. the postponement of the lake was partially supported by Spartacus HE.
With the support of MOHOSZ, and in some water areas with the financial help of our member associations, it is expected that additional bream and a significant amount of two-year-old perch will be planted in the next two weeks, which we will report on our website for those interested.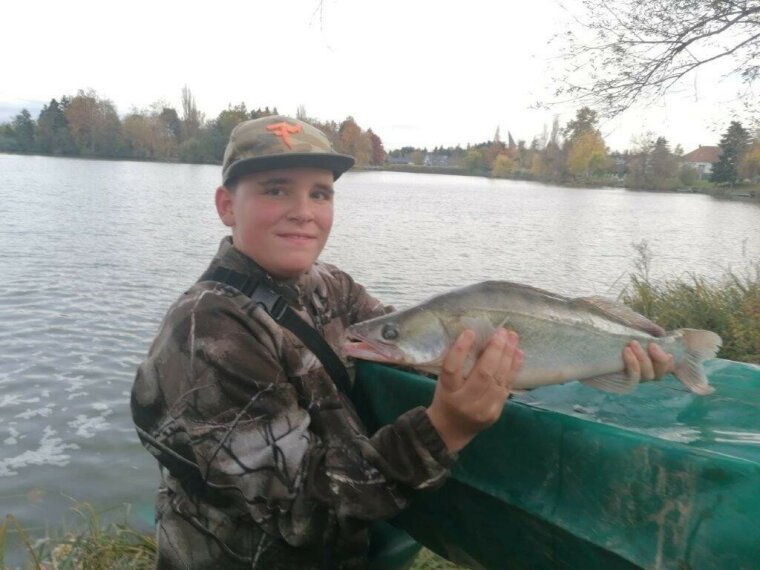 In order to protect the stock of fish and to ensure the possibility of natural reproduction expected in the spring, we ask the T. Fishermen to spare the individuals suitable for reproduction during their fishing, and to show the self-discipline worthy of a sport fisherman during their fishing! Our association works together with the associations to offer all anglers a joyful recreation and wonderful fishing experiences on Vasi Vize!
The Presidency of the Association once again supported that from August 1, 2023, it is possible to exchange half-yearly adult (HUF 46,000) and youth (HUF 23,000) area permits for the Vasu waters at a DISCOUNT PRICE.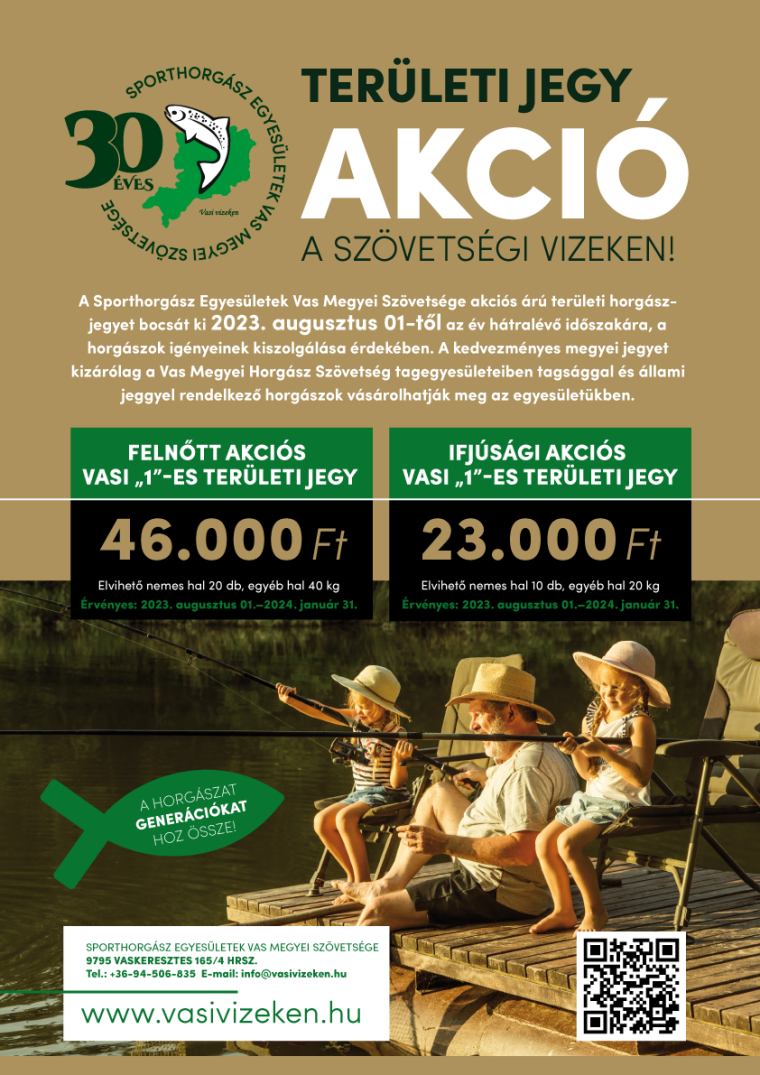 It's still not too late to renew your iron fishing license for the fall season and spend your free time at the water's edge in the company of friends!
Additional useful information:
In the customer service office of the Association in Vaskerzeste, the possibility of personal administration (e.g.: changing tickets, applying for a fishing card, etc.) is provided by prior appointment. Appointments can be made by calling +36 94-506-835; +36 70 3399 703 or by e-mail at info@vasivizeken.hu. After making an appointment, the colleagues will continue to be available to fellow anglers in the following customer service order in 2023:

✅ Monday: 8:15 a.m. – 3:45 p.m.;
✅ Tuesday: 8:15 a.m. – 3:45 p.m.;
✅ Wednesday: 8:15 a.m. – 3:45 p.m.;
✅ Thursday: 8:15 a.m. – 3:45 p.m.;
✅ Friday: 8:15 a.m. – 2:45 p.m.;
❎ Saturday-Sunday: no customer service.
We hope they will continue to choose our waters and our community in 2024!
Thank you for your trust in our fishing community and our iron waters!

Related gallery