National fishing document distribution points
On January 1, 2016, the Single State Fishing Document was issued, replacing the former Hungarian, English and German state fishing marks, validation stamps, state and in many places special waters catch logs, and annual declarations completed on a separate form so, in the spirit of reducing bureaucracy, the previous 5-6 documents and forms have become one, speeding up administration as well. This unified state fishing pass and catch log is only issued by MOHOSZ and its subordinates in a single channel and thus in a transparent and controlled manner.
ATTENTION!
The customer service / fishing ticket sales order of the member associations of the Association of Sport Fishermen's Associations is available here during the period of the emergence of the new type of coronavirus as an emergency >>>
In the Iron Cross Service of the Association, the possibility of personal administration (eg ticket exchange, consulting, etc.) is suspended indefinitely. By telephone (+ 3694-506-835; +36703399703) and online customer reception (E-mail: info@vasivizeken.hu ), our colleagues will continue to provide the following on-call facilities for anglers at the above contact details:
o Monday-Tuesday-Wednesday-Thursday: 8:30 am - 3:00 pm
o Friday: 8:30 am - 1:30 pm
o Saturday-Sunday: no customer support
---------
The Vas County Association of Sport Fishing Associations, as an MOHOSZ sub- specialist, sells state fishing documents at the following points of rotation .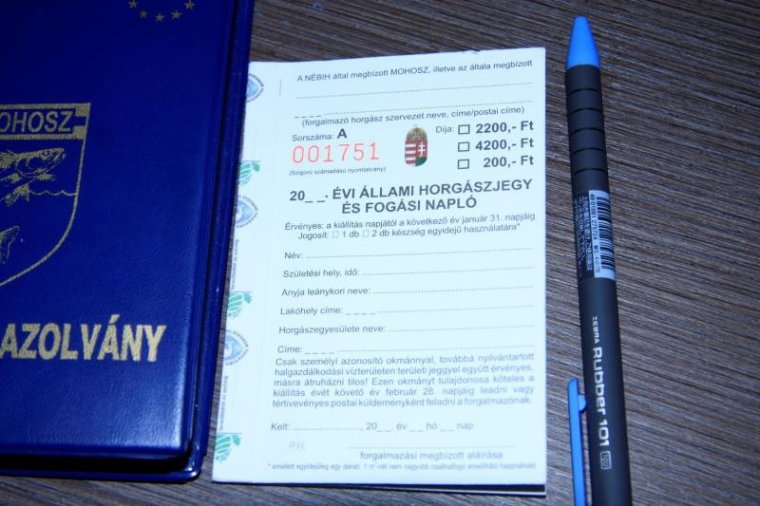 Downloadable Documents