Installation continued on Tuesday with 3,900 kg of carp
With the implementation of the current installations, 15,700 kg of carp have already been released this year until the middle of March. It will be worth changing your carp license, because according to the plans, we will release another 15 tons of carp by the end of April, so - on the occasion of the Association's 30th anniversary - we are waiting for our anglers with a total of 30,000 kg of carp in the waters of the carp.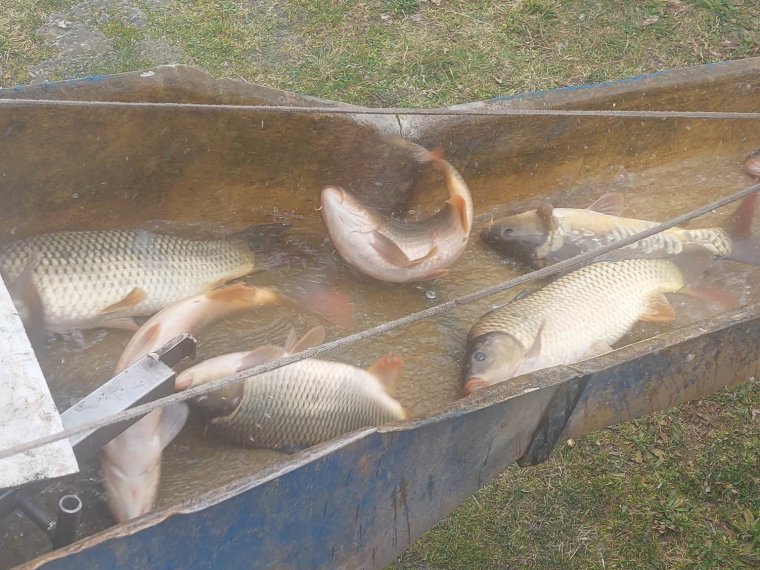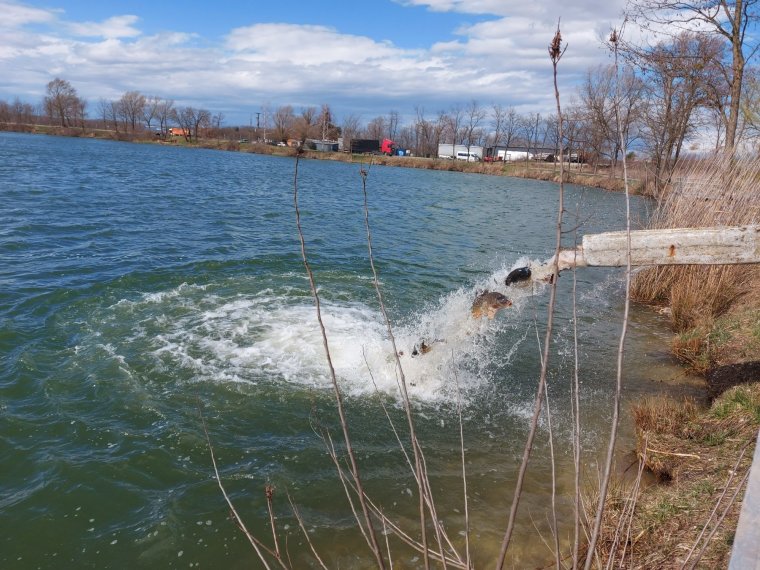 ​On Tuesday , 3,900 kilograms of hook-ready carp, 200 kg of mixed bream and 30 kg of two-year-old perch arrived in the waters of the Association after the pre-planned installation was implemented. At TÓGAZDA Zrt.'s premises in Marcal, in the presence of our fish guards, the following quantity of 3,600 crucian carp was loaded and planted after transport:
Marcal river Mersevát section 200 kg
Lake Nagypiriti 200 kg
Rába nick section 200 kg
Gersekarát Sárvíz Lake 700 kg
Lake Magyarszecsődi 700 kg
Újperint I. no. lake 600 kg
Szombathely Boating lake 700 kg
Szombathely Fishing Lake 300 kg
In addition to the above, 300 kg of carp were transported from the Fonyód site of the Balatoni Halgazdokászki Nonprofit Zrt. to the Kerka backwater in Kerkaszentkirály, and we also managed to release 200 kg of mixed bream and 30 kg (approx. 100) of two-year-old perch.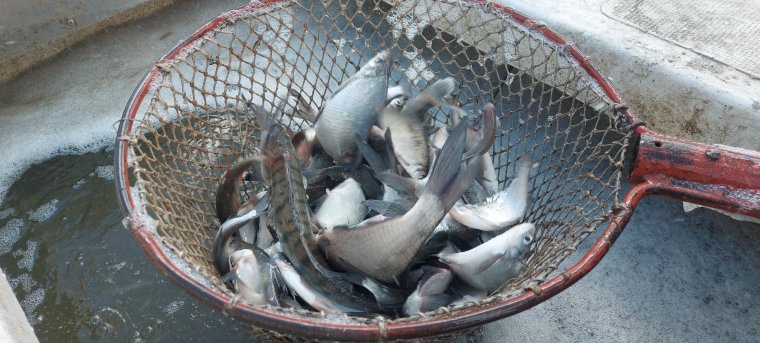 After the installation, no ban was ordered again, so our fishermen can indulge in their passion even on the national holiday. Although, with a few exceptions, there are no "extra" size carp in the stocked fish, we would like to draw the attention of fellow T. anglers to the fact that, according to the fishing regulations of our Association, the upper size limit for carp has been reduced from 60 cm to 50 cm as of January 1, 2023, therefore 50 It is forbidden to keep carp larger than cm in both stagnant and flowing waters! We ask everyone to pay particular attention to complying with the size and daily quantity restrictions! Our fishing guards will check the individual weight of the fish kept and recorded in the catch log.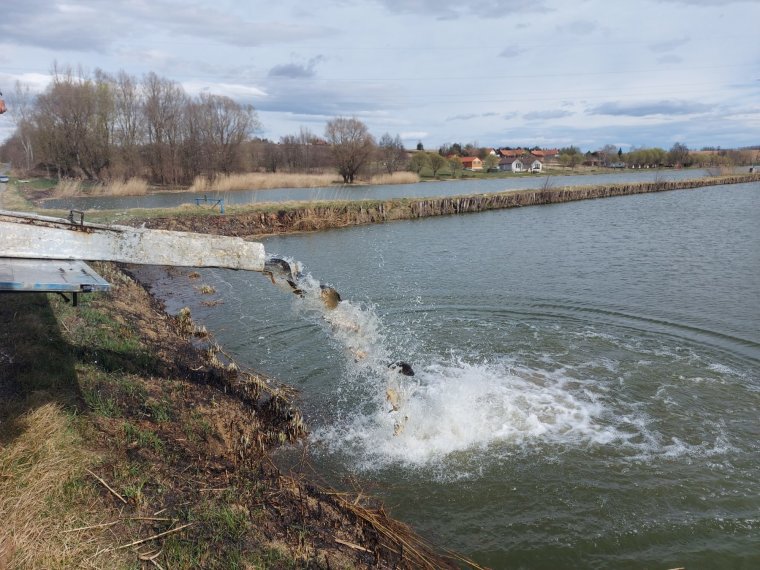 In order to comply with the annual quantity quotas, the fisheries wardens will sanction a significant difference (greater than 0.5 kg) between the weight recorded in the catch log and the actual individual weight, so register the fish you want to keep as accurately as possible. Our association continues to work to ensure that iron fishermen receive the best possible service and we take every opportunity to implement our planned fish stocking throughout the year.
Renew your iron fishing ticket for the spring season as soon as possible and be prepared for the good weather and the fishing season!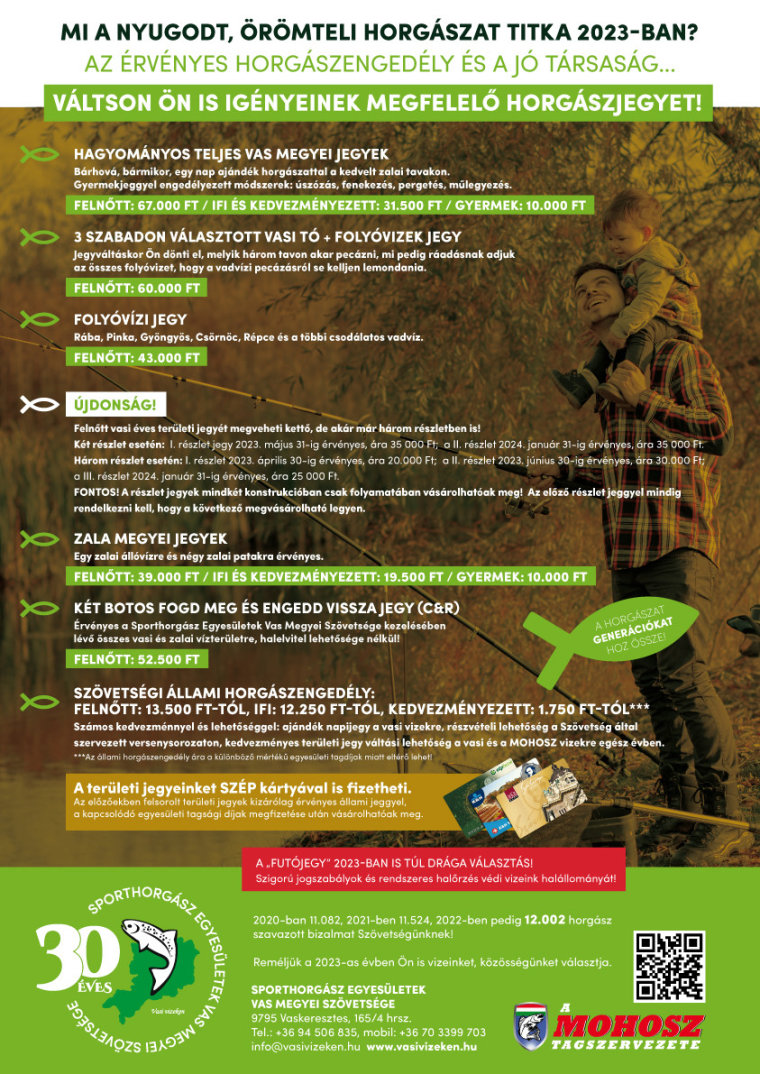 Additional useful information:
In the customer service office of the Association in Vaskerzeste, the possibility of personal administration (e.g.: changing tickets, applying for a fishing card, etc.) is provided by prior appointment. Appointments can be made by calling +36 94-506-835; +36 70 3399 703 or by e-mail at info@vasivizeken.hu. After making an appointment, the colleagues will continue to be available to fellow anglers in the following customer service order in 2023:
Monday: 8:15 a.m. – 3:45 p.m.;
Tuesday: 8:15 a.m. – 3:45 p.m.;
Wednesday: 8:15 a.m. – 3:45 p.m.;
Thursday: 8:15 a.m. – 3:45 p.m.;
Friday: 8:15 a.m. – 2:45 p.m.;
Saturday-Sunday: no customer service.
We hope they will continue to choose our waters and our community in 2023!
Thank you for your trust in our fishing community and our iron waters!
Related gallery