1200 kg of carp arrived in Szombathely on Wednesday
On April 13, 2022, the next consignment of fish arrived from Marcali, in the framework of which the two frequented waters of Szombathely were enriched with 1,200 kg of three-summer market carp.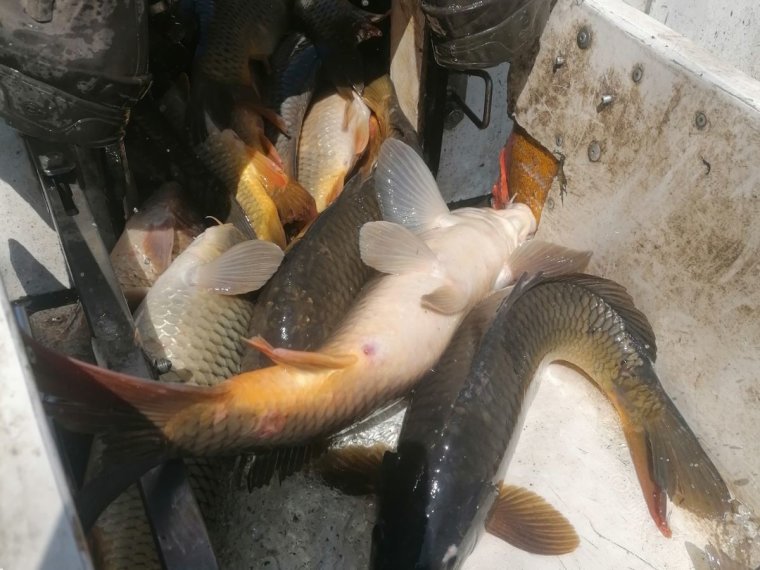 During the planned installation on Wednesday, 1.5-2 kg of carp will receive the following two fishing waters:
Szombathely Boating Lake - 800 kg
Lake Szombathely - 400 kg
Following the introduction of fish, a general ban on fishing has not been imposed in any of the waters so that everyone can indulge their passion as soon as possible.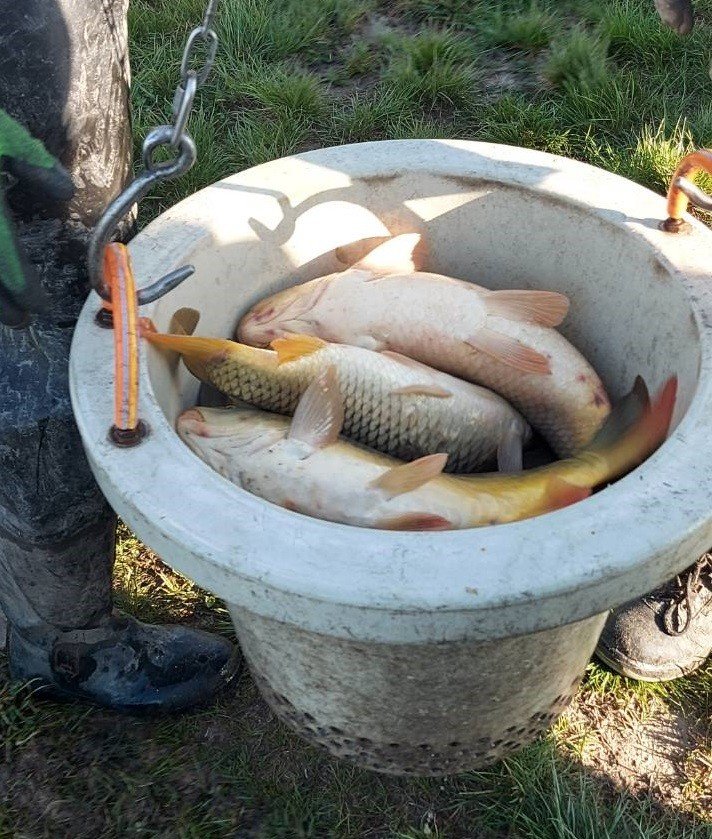 It is important to emphasize once again that due to the unprecedented fish shortage for decades, the net spring price of three-summer carp has risen to HUF 1,100 / kg and, of course, all other fish will rise during the year, so it is especially important to monitor and protect fish stocks in iron waters.
Due to the above, we ask everyone to pay special attention to the size and daily quantitative limits of the fish. Our fishing guards will also give priority to checking the individual weight of fish retained and recorded in the logbook. In order to comply with the annual quantitative quotas, significant discrepancies (greater than 0.5 kg) between the logbook entries and the actual individual weight will be penalized and therefore recorded as accurately as possible by the fish to be retained.
The fish stocks so far are available until March 31, 2022 by clicking here.
We wish you successful fishing in federal waters!
Renew your iron fishing ticket for the spring season as soon as possible.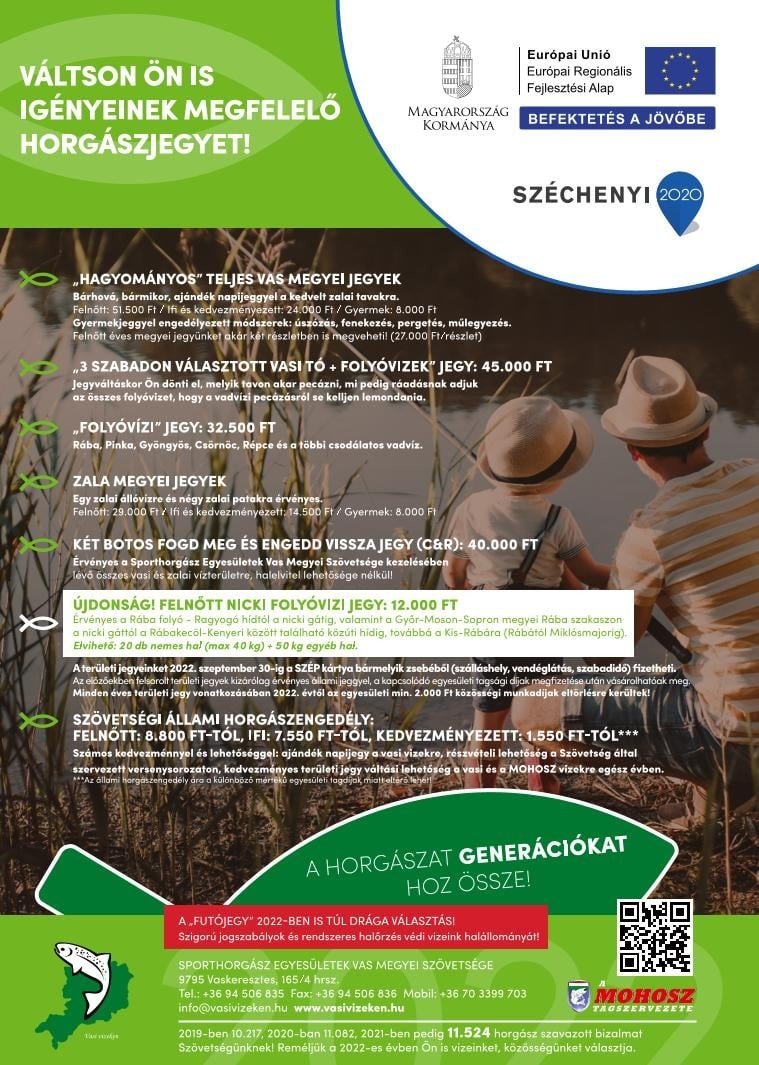 The regional fishing tickets of the Vas County Association of Sport Angling Associations can also be purchased with MKB, OTP, K&H SZÉP cards. The Government has extended the passage between the individual sub-accounts of the Szép Card, so that until September 30, 2022, our 2022 regional tickets can be paid from any pocket of the card (accommodation, catering, leisure).
In the Association's Iron Cross customer service office, the possibility of personal administration (eg: ticket exchange, fishing card application, etc.) is available on weekdays by prior arrangement. Appointments can be requested by calling +36 94-506-835; +36 70 3399 703 or by e-mail at info@vasivizeken.hu.
Following an appointment, colleagues will continue to have the following customer service arrangements available to anglers in 2022:
Monday: 8:15 a.m. - 3:45 p.m.
Tuesday: 8:15 a.m. - 3:45 p.m.
Wednesday: 8:15 - 15:45
Thursday: 08:15 to 15:45
Friday: 8:15 a.m. - 2:45 p.m.
Saturday-Sunday: no customer service
More useful information at the links below:
Related gallery