Zoltán Papp won the Vasi Vizeken with 75.380 grams - Trabucco-Damil.hu Method Feeder Cup
On Saturday at the Vasi Vizek - Trabucco-Damil.hu Method Feeder Cup, the competitors tuned in with 927 kg of fish for next week's VII. National Method Feeder Championship Finals.
The majority of the 31-person field caught carp and grass carp, but there were also bream, bream and dwarf catfish caught on the hooks.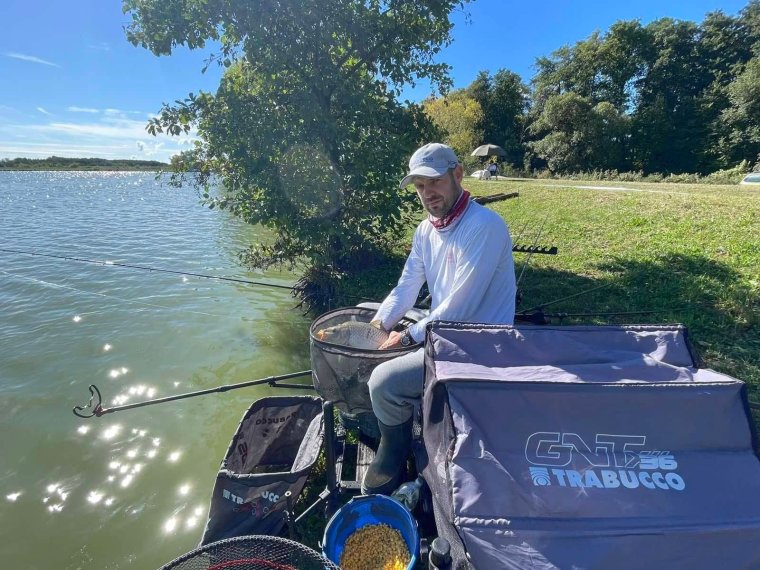 The sunny, windless weather in the morning changed several times during the day, which strongly influenced the appetite and presence of the fish during the competition. In the five-hour round, many people were able to weigh between 30 and 40 kg, but today this was not enough to reach the podium in the sectors.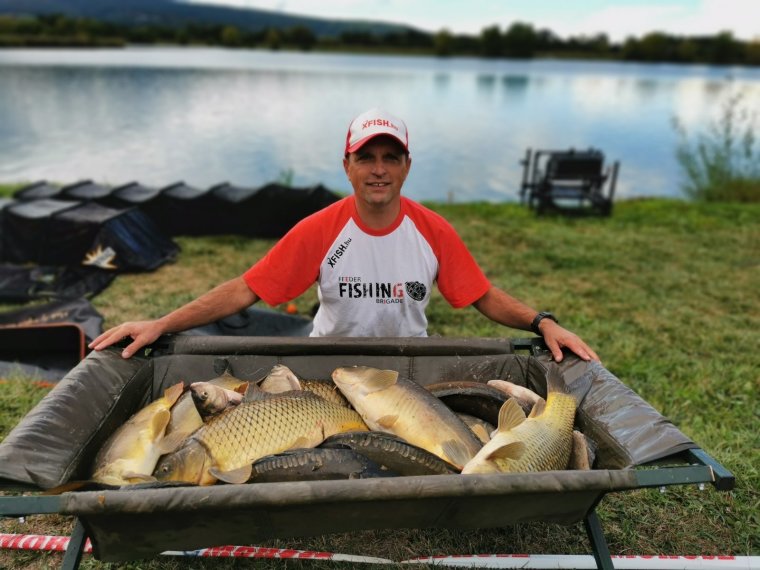 The average catch in the competition was 29.9 kg, the most successful angler in Saturday's competition was Zoltán Papp with a catch weight of 75,380 grams.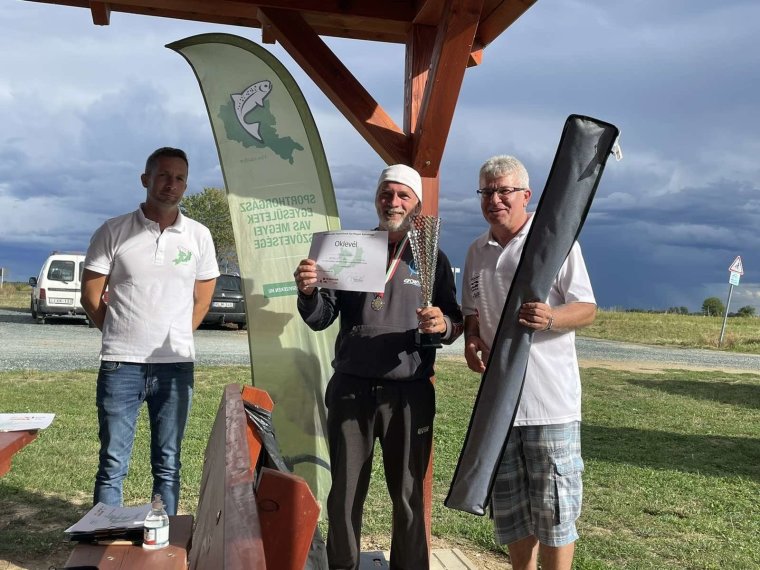 At the end of the competition, the 1st to 8th place could receive a valuable Trabucco fishing rod from Dániel Szabó, a representative of the Head of Trabucco Hungary, in recognition of their performance.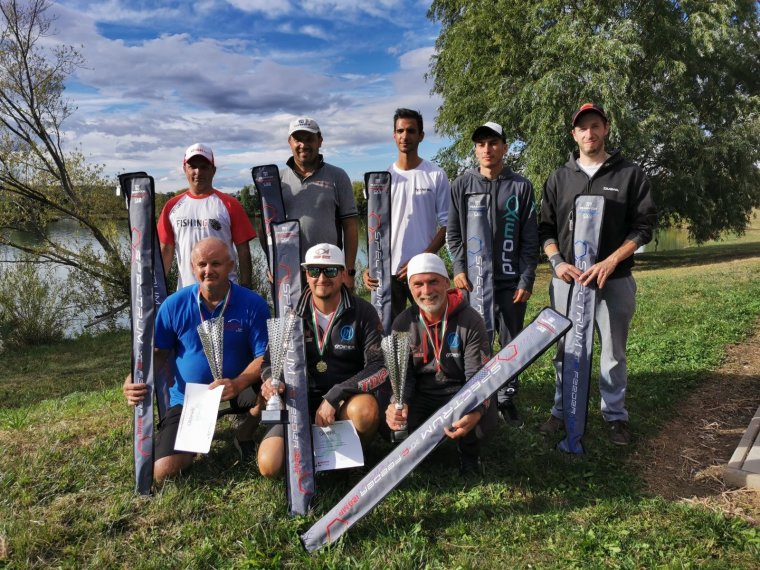 Based on the overall results, Norbert Puskás, the executive president of the Vas County Federation of Sport Fishing Associations, which organized the competition, presented cups and medals to the winners of the day at the results announcement.
Final result:
I. place: Zoltán Papp 75380 1 hsz.
II. place: Varga János 53380 1 hsz.
III. location: József Kato 49160 1 hsz.
ARC. place: Tamás Cserepes 49020 1 hsz.
Place V: Péter Marosi 65800 2 hsz.
VI. location: Balázs Németh 46660 2 hsz.
VII. location: Zoltán Török 39240 2 hsz.
VIII. location: Péntek Dusán 39180 2 hsz.
We heartily congratulate the winners and thank all participants and helpers for their participation!
Related gallery
Downloadable Documents