Vasi Waters was a fishing camp with colorful programs and fishing experiences
This year's fishing camp of the Iron County Association of Sport Fishing Associations in Iron Cross July 29, 2019. Between August 21st and August 2nd, 2019, 21 people attended a small talk party. The main sponsor of the discount fishing camp is the Hungarian National Fishermen's Association, and we thank the organization for their support!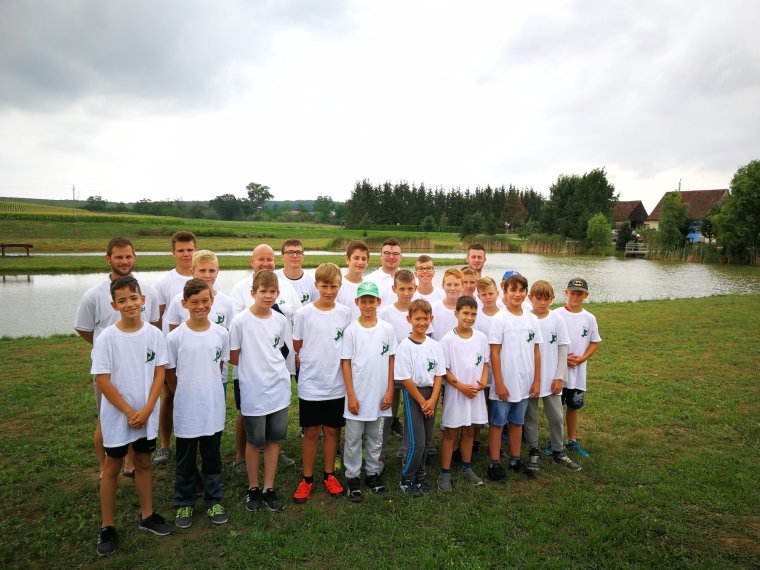 Upon arrival, the briefing followed the occupation of the rooms, and of course fishing became the main focus. The first day, the kids got a lot more fishing experience thanks to the Alpine fishing stock and the helpful guidance from the camp leaders.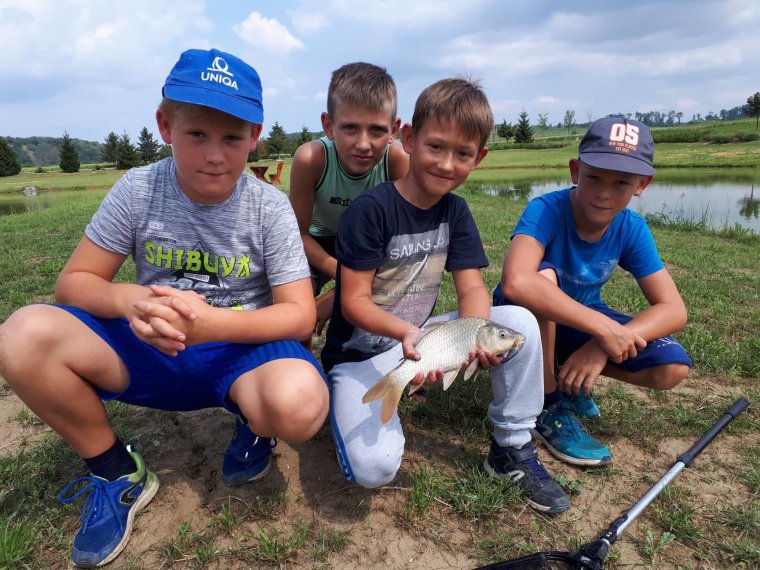 Tuesday started at the camp with morning gymnastics, followed by a little peca. During the morning, the young people heard about the fishing rules and the proper keeping of the catch log from the fishing guard who had passed Balázs Szekeres's law enforcement exam. After lunch, the young people could hear the lecturer Tibor Monos' littering. After a hands-on demonstration, half of the team continued to peck and the other half went to Burgba for a swim. The evening ended with bream baking and campfire and, of course, non-stop pecking.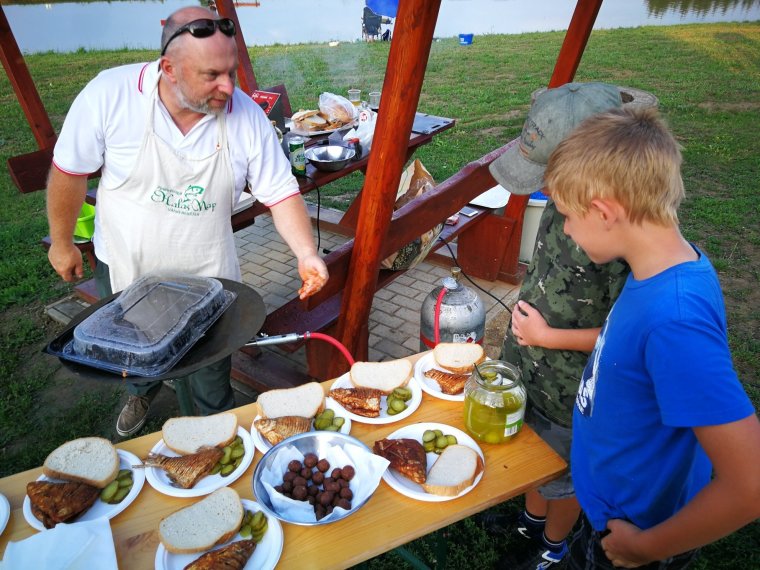 On Wednesday he finished a field fishing competition with a throwing cup, and during the afternoon Balázs Németh (Trabucco Feeder Team) World Championship silver medal angler gave an interesting and practical feeder presentation. As usual, the evening was filled with pecas on the Alpine fishing lake.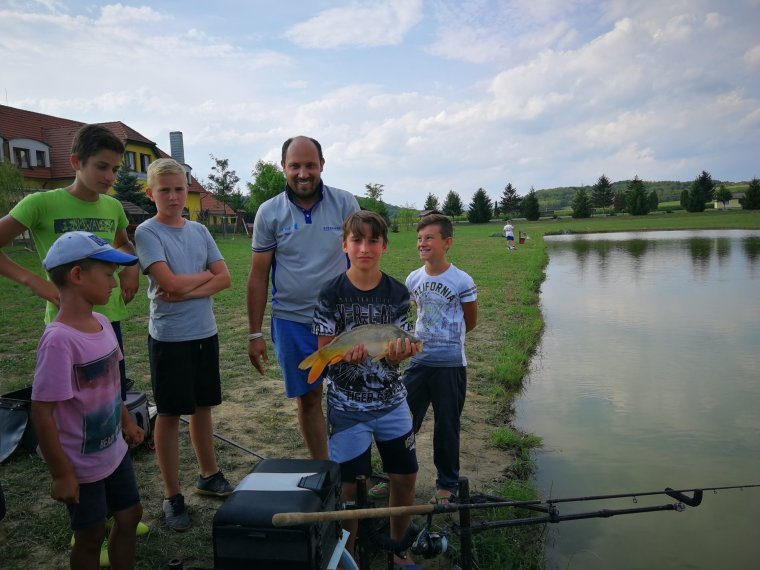 On Thursday, after breakfast, there was a fishing trip to the Abere Lakes of Lukács House, where the better ones caught carp and amur. The Abert Lake pecca was also recorded by the television crew of Szombathely.
After lunch there was a little rest and then the results of the camp quizzes were announced. The top scorers, trolls received special prizes and the overall results podium was enriched with valuable fishing equipment in addition to the cups. Less successful campers also received a gift and a memorial card.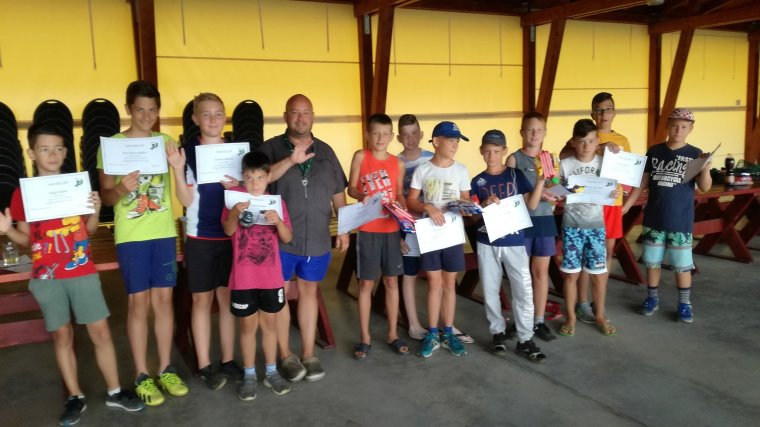 On Friday, after the tidying up and cleaning of the camp, the results of the quiz were announced. After Friday's lunch, there were only goodbye moments for the young. Many new fishing friendships have been created at this year's camp, which, in my experience, are often lifelong.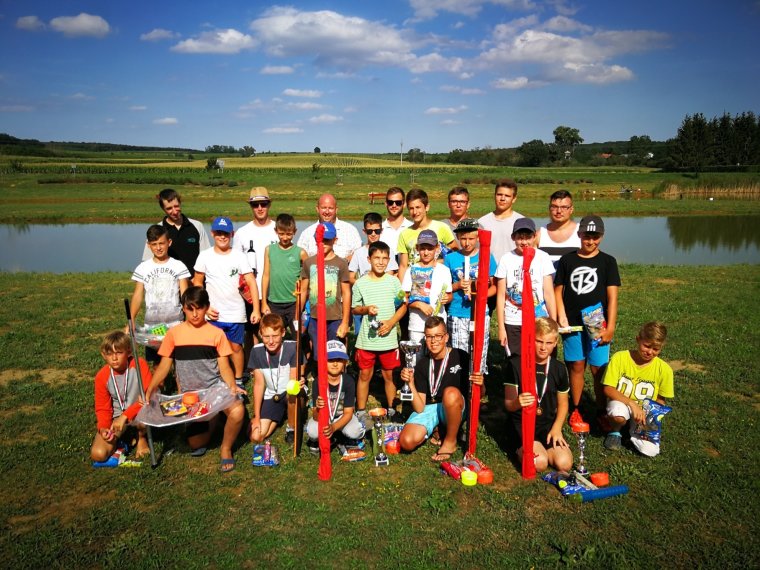 See you again next year!
We thank the camp leaders for their help and MOHOSZ for their financial support in organizing the Vasi Waters Fishing Camp!
Related gallery
Downloadable Documents