Spartacus Fishing Association riders excelled on Sunday
The next round of the competition entitled Best Sport Fishing in the Waters of Vasi was held on Sunday, May 1, 2022, organized by the Vas County Association of Sport Fishing Anglers' Associations with the Two-Lake Vasi in Waters-Garbolino-TackleBait Cup in Kerkafalva.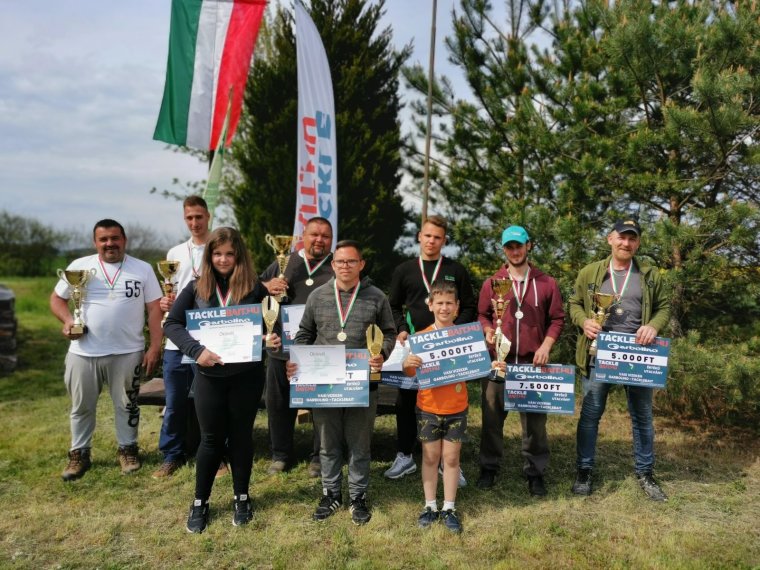 At the beginning of the morning registration it was still raining, the weather was overcast, but luckily as the race progressed the weather also showed its prettier face. Of the 51 entrants pre-nominated, 45 appeared at the morning opening. Norbert Puskás greeted the participants and after a short technical briefing, the draw started with the help of competition organizers Imre Gerencsér and Balázs Szekeres.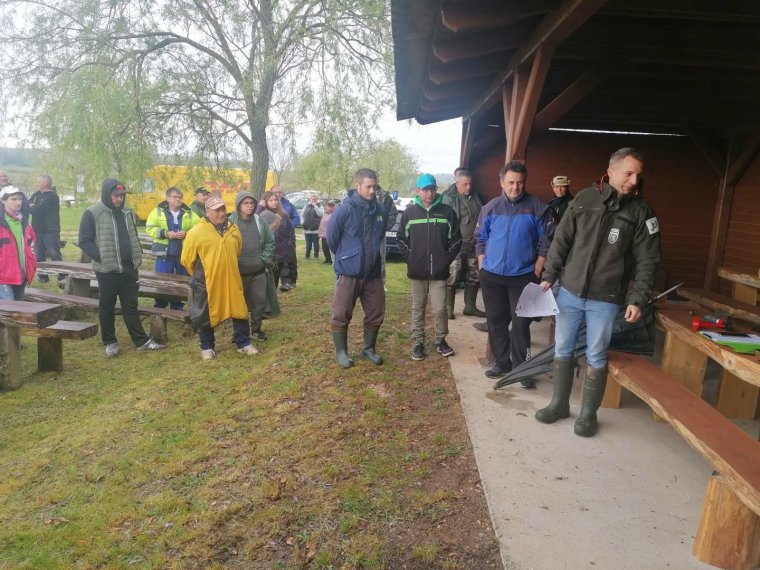 The 17 main competitor categories competed in two sectors, while the 25 main adult hobby anglers competed in three sectors. In addition to the adults, three more youth pegs were able to compete in Sunday's competition. At ten o'clock after the bait check, the fishing competition began, the first fish of which appeared to the riders soon. Hobby anglers were no longer in such an easy position, there were those who had to wait for hours for the first bite.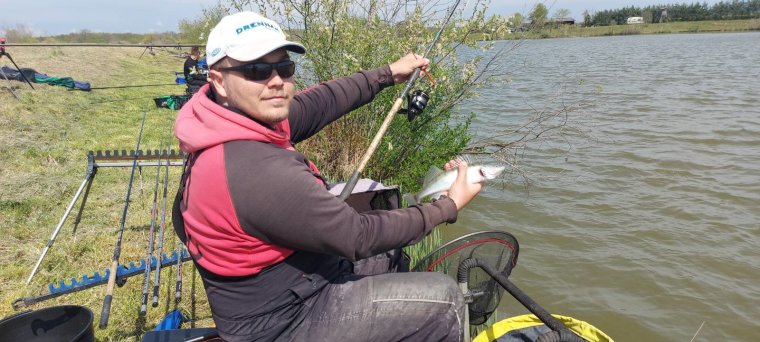 Competent anglers with clever tactics soon realized that fish feed carefully and should exceptionally not be searched for long distances, but in many cases a few meters from shore. The stacking and pointed rod technique has proven to be a successful technique for several professional anglers. Most hobby anglers have tried the feeder technique, but it has not been effective in all cases now.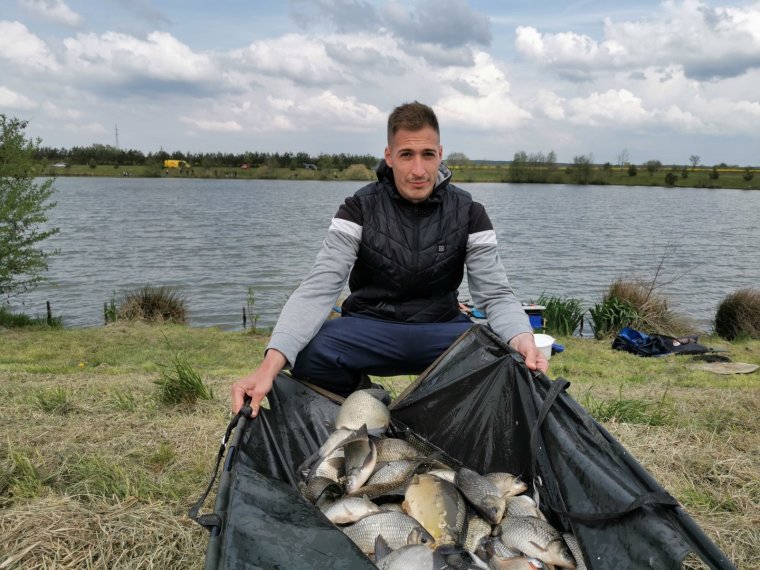 The most common catch in the sacks was bream, carp, but some riders also managed to herd carp. In the competition, the 45 peccers caught a total of 172 kg of fish, which means an average catch of 3822 gr / person. The biggest catch was the 4950 kg carp taken by Ferenc Nagy at the Káthatár Lake in Kerkafalva. rider herded into a sack.
Prior to the announcement of the results, the management of the Kerkafalvi Kéthatár-tó HE hosted all the starters and their families for a delicious wild stew. Overall, the competition was held in nice sunny weather with the following results:
Hobby adult category:
place: László Pajtli - Spartacus HE. - 10,460 gr (1 hsz.)
place: Tibor Pajtli - Spartacus HE. - 10,140 gr (1 hsz.)
place: Lajos Bicsák - Border Guard SHE. - 3,460 gr. (1 month)
Competitor category:
place: Tamás Borsos - Spartacus HE. - 16,000 gr (1 hsz.)
place: Péter Kovács - Electricians SHE. - 9,280 gr (1st floor)
place: Norák Misák - Büki HE. - 10,100 gr (2nd floor)
Hobby youth category:
place: Gersei Milán - Körmendi Munkás HE. -1520 gr.
place: Vogl Zalán - Spartacus HE. - 280 gr.
Bors Ivett - Spartacus HE. - 140 gr.
Detailed results are available here >>>
Related gallery
Downloadable Documents