3000 kg of carp landed in the iron waters on Tuesday
The Iron County Federation of Sport Fishing Associations is constantly carrying out summer carp repositioning to provide a high level of service to anglers. It is important to note that by the end of July a record amount of 42,400 kg of carp have been installed in the waters of the Vas, to the delight of anglers.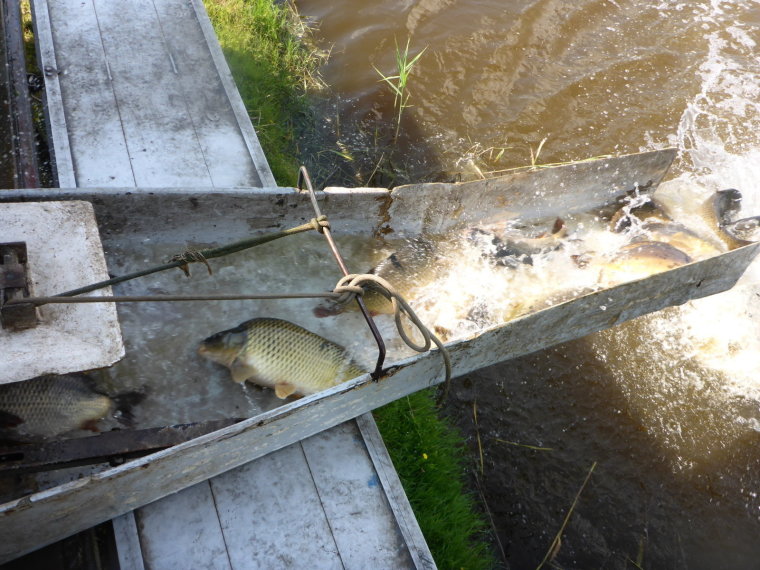 Thanks to the confidence of the anglers and the dynamically rising ticket exchange, we hope that this year we will be able to get more and more people enjoying their holiday in the iron waters. According to preliminary plans, the following major planting was carried out on Tuesday, August 06, 2019, where 3,000 kg of carp of an acceptable size were introduced into the following iron waters:
River Marcal: 250 kg
Lake Nagypirit: 250 kg
Lake Celldömölk: 350 kg
Lake Mersevati: 350 kg
Répcelak Lake: 200 kg
Lake Chanig: 300 kg
Twin-section of the river Rába: 350 kg
Dual channel canal river Rába 350 kg
Gencsapáti Lake: 250 kg
Fishing Lake in Szombathely: 350 kg
To ensure trouble-free and inexperienced play, no prohibition has been imposed after the current installation. Buy fishing tickets for the Iron Waters so you can have fun with fish-rich waters in the future!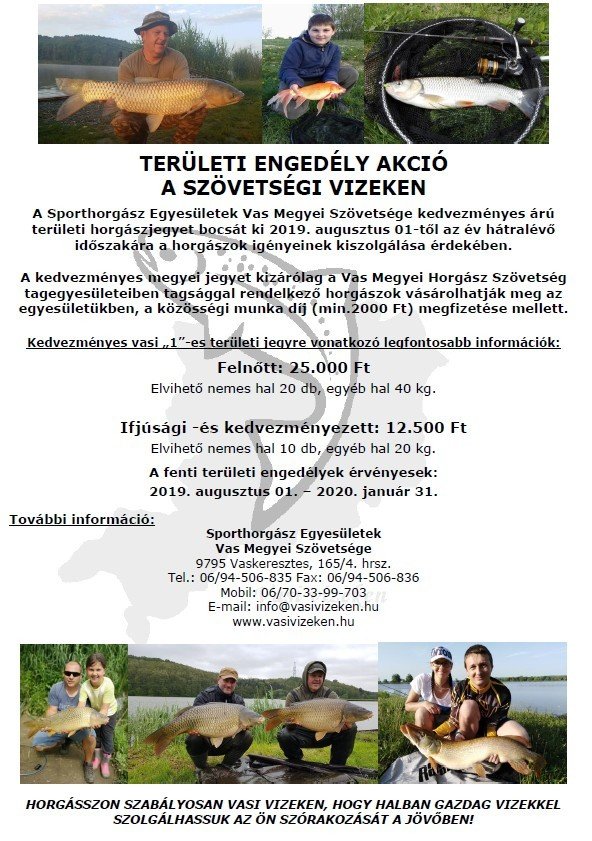 -------------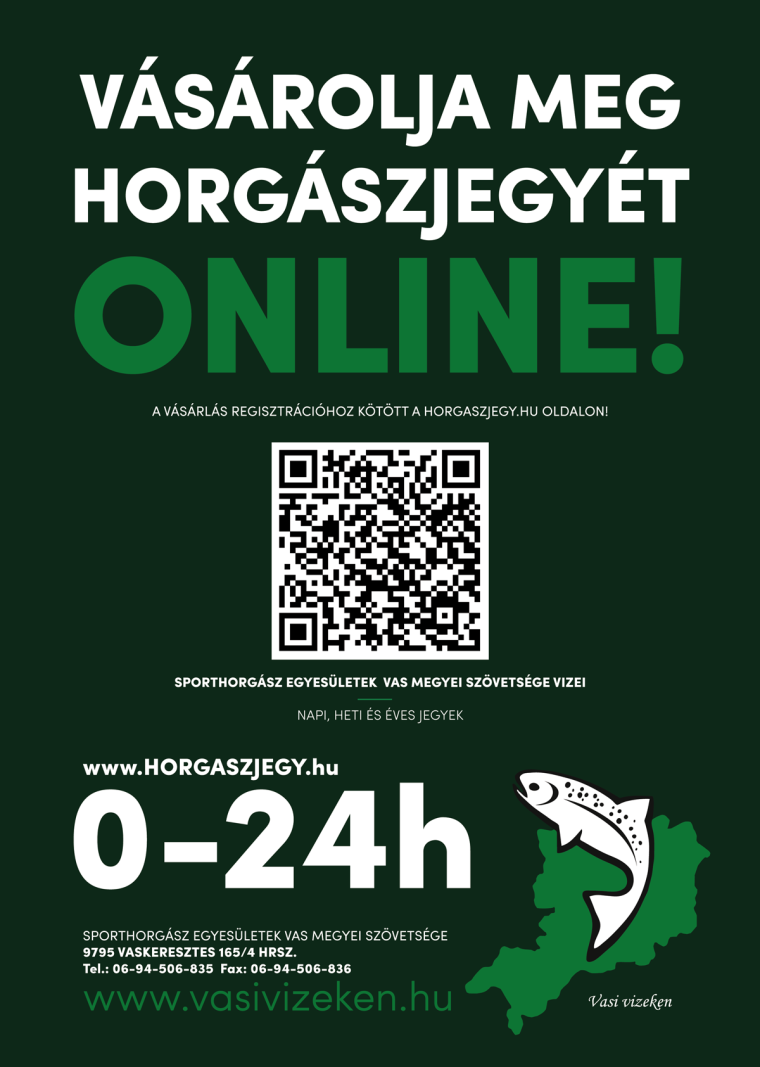 Related gallery