The gift voucher for the purchase of the iron fishing ticket is again available
The Vas County Federation of Sport Fishing Associations has made a gift voucher for the upcoming holidays, which it can redeem for the gifted Federal Territory Ticket for the upcoming fishing season. In addition to the $ 5,000 gift voucher used in previous years, this year we issued the $ 2,500 voucher again.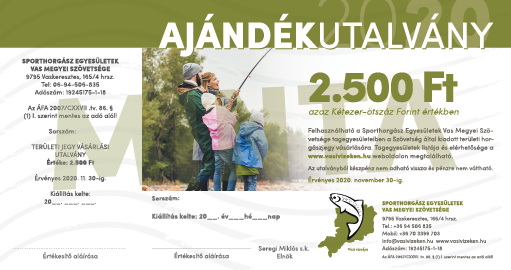 Gift certificates can be redeemed until November 30, 2020 , making it a great opportunity not only for Christmas, but also for other gift occasions. The Association's key communications partner is the Iron Nation, and as a result of this successful collaboration, new gift certificates can be purchased from November this year at the following offices of the county newspaper.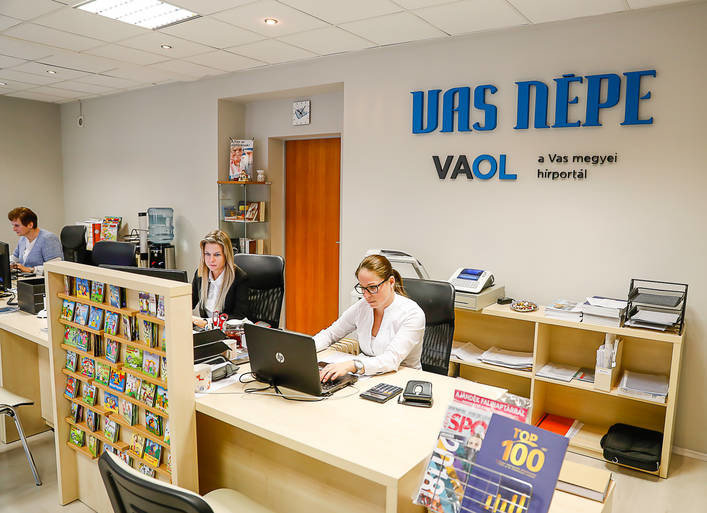 9700 Szombathely, Széchenyi út 1., Tel .: 06 (94) 528-288
9500 Celldömölk, Kossuth u. 15, Tel: 06 (95) 422-817
9900 Körmend, 5 Szabadság tér, Tel: 06 (94) 410-630
9970 Szentgotthárd, Hunyadi u. 3., Tel .: 06 (94) 380-849
9600 Sárvár, Árpád u. 7-9, Tel: 06 (95) 324-777
The gift voucher can still be purchased at the Association's Iron Cross office and selected associations and ticket agents. For information on the nearest point of sale, call 06 / 94-506-835.