Photos and stories are expected from the fishermen of the county in the competition starting in Vas Nép and on vaol.hu
The competition kicks off on July 17, with photos and stories expected from county anglers - for valuable prizes each month.
No matter how lonely and quiet the sport is fishing, sharing great catches, making good peculiar stories sound like one of the best community pastimes.
In the latest game of Vas Népe and vaol.hu, this is why we invite the team members of Vas County to show their pride and write their best stories. Of course, not without a bet: based on the votes of our readers, we reward the catches of the month every month from July to October.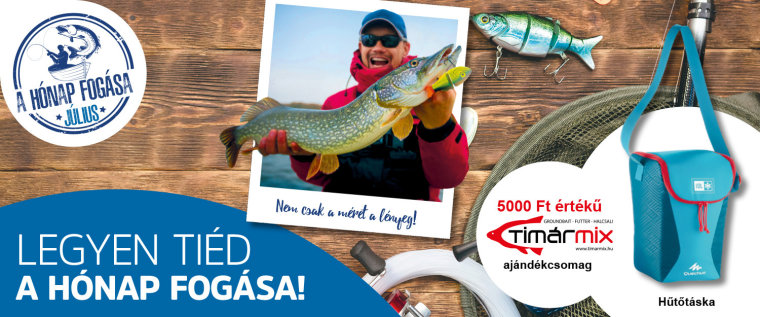 For the three most popular pictures, a bait gift package worth HUF 5,000 is awarded every month, courtesy of Tímár Mix. Most votes will be worth additional prizes, a cooler bag, a fishing chair. Attention! After that, to spice up the cold November as well, we're hosting a podium competition for the previous four months for the title of catch of the year.
Why do we ask them to write their stories as well? To be able to present their best stories and narratives separately on our fishing site. So from July 17, the vaol.hu/ahonapfogasa page will go, where we are excited about the pictures and text reports together with our readers.