Outrageous offense on Hunting Lake
Even Charles Sipos, our union's most-seen professional fisherman, was surprised when he stopped a car on the shore of Lake Vadas last week during his routine inspection.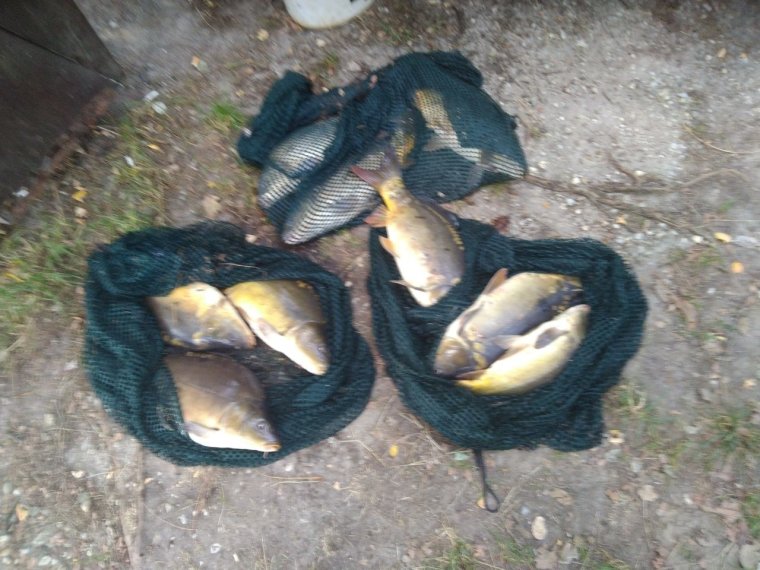 Because of the nervous behavior of those in the car, he urged the driver to open the trunk, which resulted in a total of 9 carp in fish bags, which, to say the least, did not match the amount of the two people holding the area ticket (MN and MB). The icing on the cake is that there is no record of legally caught fish in the catch logs or any catch that may have been taken alive despite the provisions in force.
The caught fish, because of their condition, were promptly returned to the water.
In this matter, our Federation will report the matter to the Fisheries Management Authority. Decree 314/2014 on the level of fines for fish farming and fish conservation (XII. 12.) of the Government of the Republic of Hungary, serious violations of the rules of several points, can be subject to serious fines and even cancellation of state fishing licenses.
As a license holder for a regional fishing license, our Association has the ability to refuse to issue a county territorial license for several years in the event of such a serious violation of our local Fisheries Regulations.
It may not be well known to many, but under applicable law, a professional fisherman, as a law enforcement officer, is entitled to stop and inspect their vehicle while certifying those on the shore.
We ask all decent anglers to help protect our waters and their precious fish stocks in our mutual interest! Thank you for your understanding and contribution to the work of our fishermen!
If an irregularity is encountered, they can report it to the following contact details:
E-mail: info@vasivizeken.hu; Tel: 06-94 / 506-835
Anonymous on -line whistleblower is available here >>>