Invitation to hand over the developments of Lake Celldömölki
The Vas County Association of Sport Fishing Anglers cordially invites those interested to hand over the developments established in the vicinity of Celldömölk Lake within the framework of the project TOP-1.2.1-15-VS1-2019-00009 entitled "Fishing Tourism Developments in Vas County".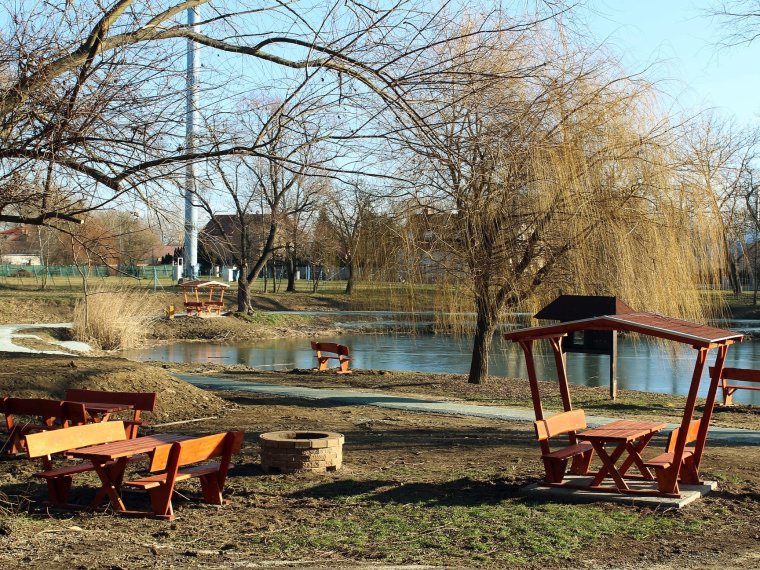 As part of the handover ceremony, 300 kg of three-year-old carp between 1.3 and 2.5 kg and 250 kg of extra-sized carp between 5 and 9 kg will be placed in the Celldömölk Brick Factory Lake. In addition, the adjacent Celldömölk Park Lake (C&R), which is under construction but can already be fished, will receive 150 kg of three-summer carp.
In the release of the extraordinary extra-large fish, we welcome the participation of brave children. Children who visit the program will be rewarded with a gift package at Vasi Vizeken.
Date: Saturday, March 12, 2022, 9 a.m.
Location: Lake Celldömölk (9500 Celldömölk, Tó street side)
PROGRAM:
9:00 Registration
9:10 Greetings:
Péter Ágh - Member of Parliament
László Majthényi - Chairman of the Vas County Assembly
László Fehér - Mayor of Celldömölk
Miklós Seregi - President of the Vas County Association of Sport Angling Associations
9:30 Presentation of the project and description of the developments in Celldömölk
Norbert Puskás, Executive Chairman of the Vas County Association of Sport Fishing Anglers' Associations
9:40 Solemn inauguration
9:50 Starting the season with fish stocking with extra-sized carp
We look forward to seeing you at our event!
Regards: Miklós Seregi sk. President
Norbert Puskás sk. - Executive Chairman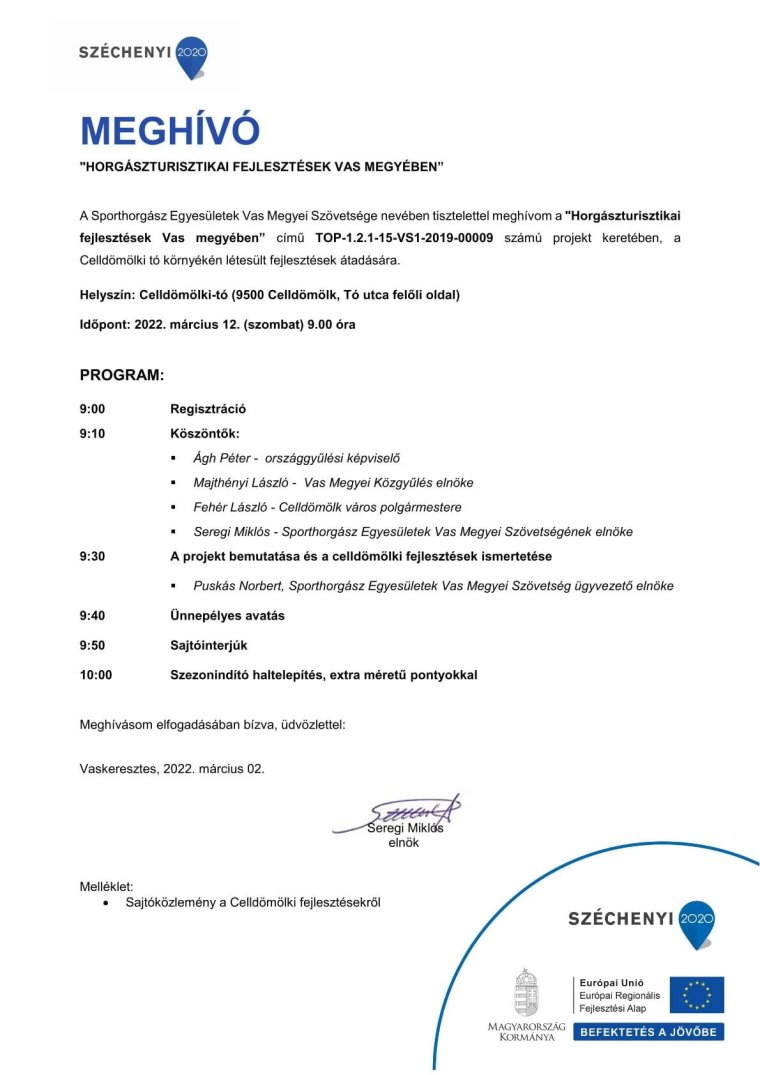 Downloadable Documents