In addition to your annual regional ticket, we will again give you a restaurant coupon as a gift
Exchange any federal annual regional ticket and we will give you a 25% discount coupon redeemable for restaurant consumption at Alpesi Fogadó és Borház.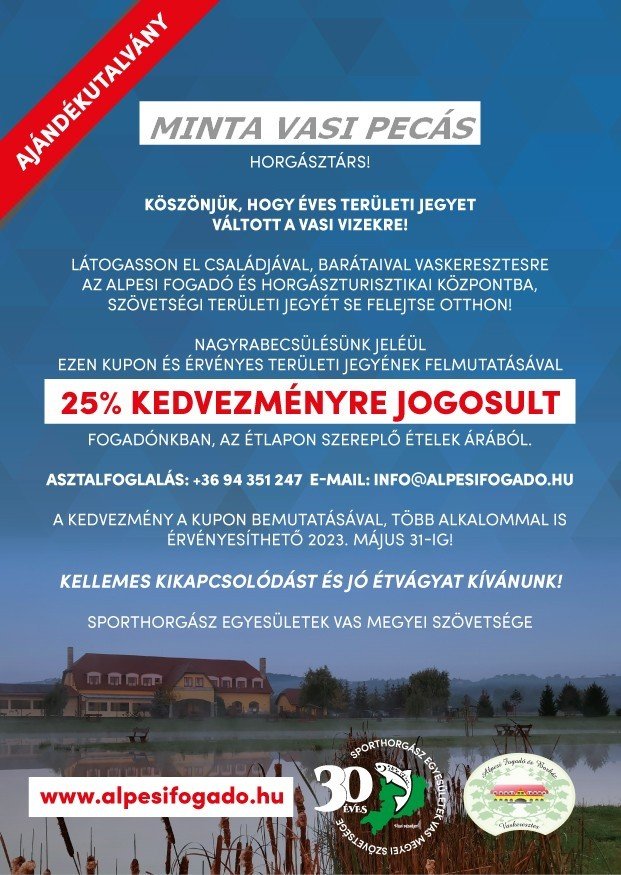 When changing your ticket, ask for a gift voucher along with your renewed fishing license and visit Vaskeresztes with your family and friends at the Alpesi Fogadó and Fishing Tourist Center!
The coupon can be used several times for discounted consumption until May 31, 2023!
Remember that our traditional fishing ticket sale has already started, you can read more details here>>>
We look forward to welcoming you!