Christmas greeting
Despite last year's difficulties and the epidemiological situation, we managed to further increase our number of adult and child anglers to 11,524 in 2021, despite last year's record -11,082 people. This year has not been easy for anyone again, so we want to thank you: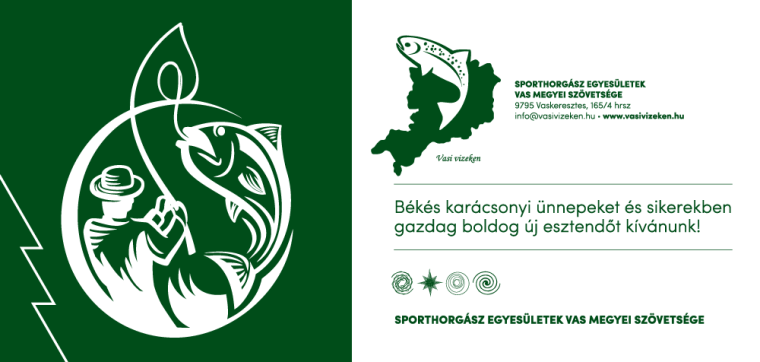 🎣🎄🐟For our fishermen, they chose our community and bought their permits and spent their leisure time on the shores of the Iron Waters during the year with patience, attention to others and the safety of all of us.
🎣🎄🐟To our ticket sales staff, staff, volunteers, fishing guards, fishermen and anyone who has worked again in a year full of these challenges to make fishing a regular leisure activity.
THANK YOU! We wish you a Merry and Peaceful Christmas!
Let's take care of ourselves, take care of each other!
We hope that in 2022 we will continue to choose our waters and our community!