1050 kg of carp arrive in four federal fishing waters
We hereby inform the fishing companions that on Wednesday, 11 September 2019, 850 kg and 200 kg on the 13th of September, 2019, of the Iron County Federation of Sport Fishing Associations III. He carries out 2-3 kg carp in summer according to preliminary plans.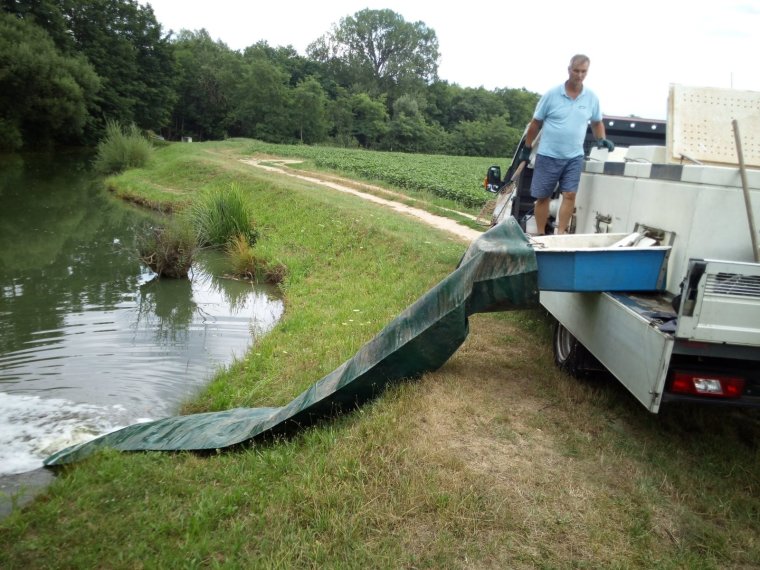 It is important to note that a record amount of carp (50,406 kg) has been introduced into federal waters by early September, to the delight of anglers. Thanks to the confidence of the anglers and the dynamically rising ticket exchange, we hope that this year we will be able to reach as many as possible during the autumn season rich in fishing in the iron waters.
The following installations are affected by the following standing waters:
September 11, 2019
Kerkaszentkirály Kerka backwater: 250 kg
Lakes of Vasvár: 300 kg
Lake Püspökmolnár: 300 kg
On September 13, 2019, 200 kg of carp in the Iron Cross Pinka oxbow at Pannónia HE. support.
To ensure trouble-free and enjoyable pecanism, no ban will be imposed on the lakes Vasvár and Püspökmolnár even after the current installation.
Attention!
In the Kerkaszentkirályi-Kerka oxbow, following the placement 14th September 2019 (Saturday) 14.00. will be banned until 15:00 on September 15, 2019, and also in the Iron Cross Pinka in Vaskeresztes.
(On the day of the race, the bouncers taking part in the Mura Cup and Pannónia HE. Association race will be exempted from the ban.)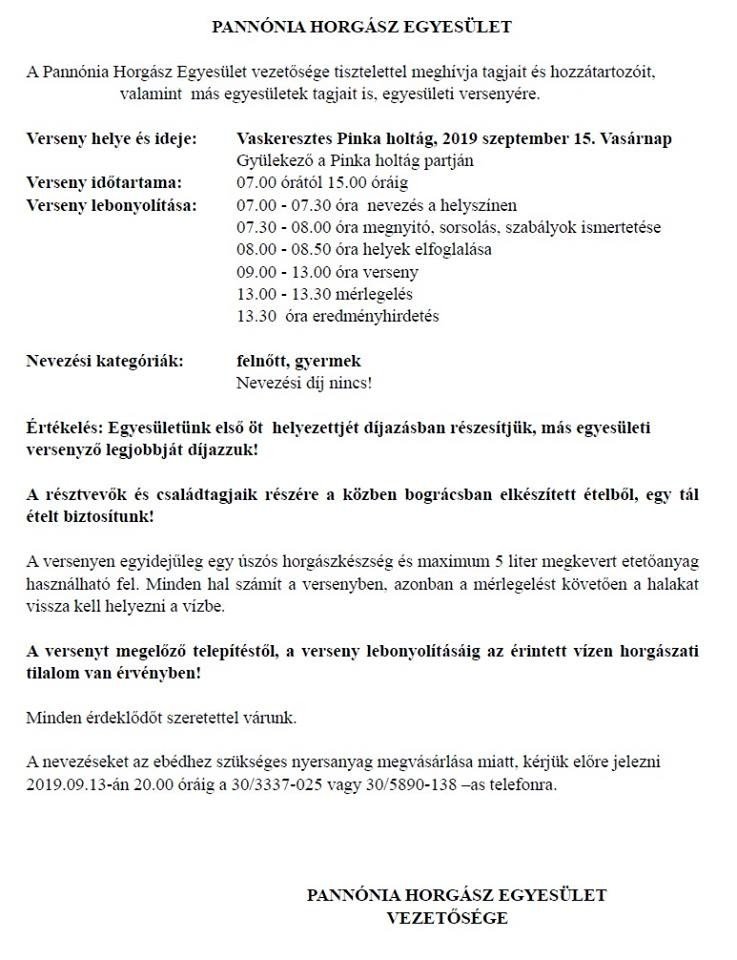 Buy fishing tickets for the Iron Waters so you can have fun with fish-rich waters in the future!