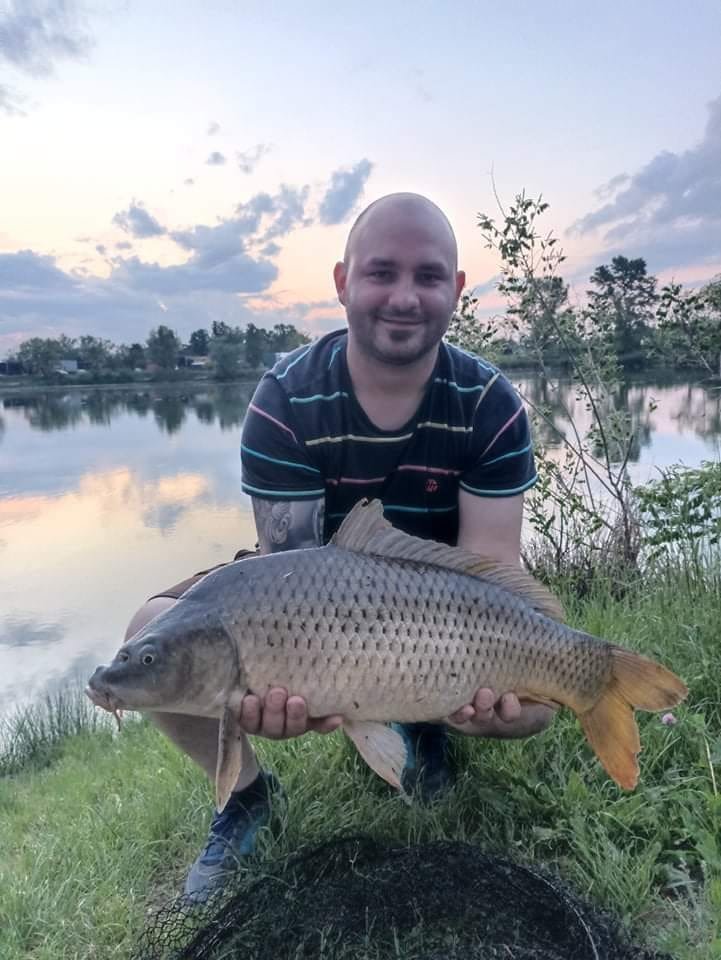 Szabó Patrik horgásztársunk a Magyarszecsődi bojlis túrája első halát már 40 perccel a bedobás után, egy újonnan indult gyártó bojlijával sikerült partra csalnia. Ennek a szép egészséges pontynak a súlya 6.40kg volt, mely természetesen visszanyerte a szabadságát.
Announced by: Tóth Milán
Time of catch: 2022-05-16
Fish: ponty
Weight of fish: .
Place: Magyarszecsődi kavicsbánya tó
Back to the pictures