EMVA - LEADER
VAS-HEGY MENTAL ECONOMIC DEVELOPMENTS
Project ID: 1926196095
The Vas County Association of Sport Fishing Associations has submitted a tender for a call for proposals for the Pannon Experience Program - Complex thematic tourism development (VP6-19.2.1.-69-8.1.1-17) .
The project VAS-HEGY MENTURED ECOTURISTIC DEVELOPMENTS is implemented in consortium cooperation between the Association of Sport Fishing Associations and the County of Vas County, Self-government of the Iron Cross Community and the Municipality of Narda. The consortium leadership tasks are carried out within the partnership by the Iron County Federation of Sport Fishing Associations.

Project Development Goals :
Cooperation and strengthening of economic and cultural relations between the Municipality of Narda Municipality, the Municipality of Vaskeresztes and the Association of Sport Fishing Associations in Vas County;

In the field of Vas-hill, Narda, Vaskeresztes settlements, implementation of infrastructure investments and purchase of equipment;
Exploiting and strengthening the tourist attraction of Vas Hill and providing tourist attractions for tourists and local residents based on developments;
preparing information material for the target group;
attachment to, and preservation of, values in local depositories;
development and promotion of cycling and fishing tourism.
Project Activity Presentation by Partner:

Vas County Association of Sport Fishing Associations:
Expansion of the existing training course for the Association of Sport Hunting Association for the County of Vas County to meet the increased sport fishing needs.
Buying bicycles for cycling programs, camping children, hotel guests.
Cycling service point. At the station, cyclists can perform basic operations with high-quality tools: height adjustment, seat height adjustment, tightening of mudguard bolts, wheel replacement, pressure measurement, pumping.
Municipality of Narda Municipality:
In Narda, 352/1. The establishment of a recreation area, the establishment of a fitness park, the establishment of a tourist and bicycle resting place, the acquisition and construction of the necessary equipment for this purpose. Purchase and placement of fitness items, sunbathing barrel, barbecue bench, fitness items.
Vaskeresztes Municipality:
Vaskeresztes outskirts - 0122/11, 0123, 0120 on the land register -, iron crossing area - renovation of 119 paths - near the backwater of the pinka, the renovation of the path for access to fishing tourist facilities.
Vaskeresztes (Szőlőhegy) - 0132 in the area number - development of mountain resting place, formation of spawning ground.
Vaskeresztes Self-Government Fishing Harbor in the area No. 37/1 for the construction of a bicycle stop and resting place for the purchase of the necessary equipment - barbecue, spout, garden wooden structures, table, bench, trash bin.
Total amount of project:
Project support rate:
Project grant amount:
Project planned end date: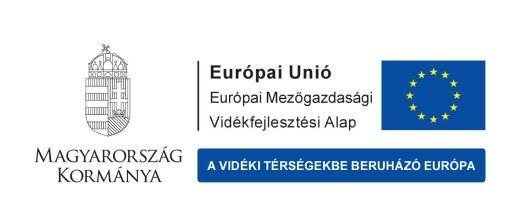 Downloadable Documents
Fishing market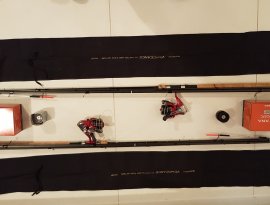 2+2db Shimano match bot+ Catana orsó
55 000 Ft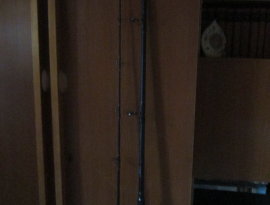 Daiwa harcsás horgászbot
37 000 Ft